In this post (natural asthma remedies): Asthma can be controlled and often cured using natural remedies, without the side effects that come with prescription medications. I KNOW this because I was a child whose asthma was healed using alternative, natural treatments, as is my son, Lucas. Here you will learn 18 simple steps that you can take to reduce asthma symptoms and to help heal your child's asthma. 
_______________________________
You know when someone says something so asinine that if you had a mirror you'd see a reflection of one of the faces that pop up when you type the word 'what' into a GIF search?
This must have been similar to the look on my face, five years ago, as a pulmonologist told me that the 'only' side effect of the medication she wanted my 3-year-old child on every single day for the foreseeable future, is that it is "shown to stunt growth in children."
This came with a diagnosis of asthma, for which my son was prescribed the steroid inhaler, Qvar, for 11 months out of the year as a preventative. My first thought when the doctor told me this was that if it stunts growth, then there is a lot more going on in the body making this happen. So, I got a second opinion. This doctor said, "heck, just do it all 12 months since you'll be doing it 11 already." Um, no thank you.
Don't get me wrong, I am not anti-medicine, but I am pro-health, pro-doing research and pro-taking on the role of an FBI agent when it comes to my family's health. It's important to be educated about all possible treatments for a diagnosis, including the remedies that are best for the body as a whole.
I had asthma when I was a child. My mom had me on an inhaler, going for allergy shots, and in the ER for attacks. Then, one day, she stopped it ALL and took me to a chiropractor. After my first adjustment, I never again had another asthma attack in my life.
So, when my son was diagnosed, I knew I would research any and all natural remedies before relying on the modern medicine that comes with unwanted side effects.
Having done my due diligence these two and a half years since the official diagnosis of asthma, I have compiled all of my research and findings in one spot so that you too can heal and/or control your child's asthma naturally. Towards the end, I discuss better options when it comes to the types of albuterol administered, as well as how Lucas is doing today!
In case it's not clear, I am not a doctor, nor do I play one in the movies. I am a mother who researches everything and who has grown up with a mother who is a naturopath, learning from her over the past twenty-something years. So, you know the deal, consult with a doctor OR a natural practitioner about the information I provide.
In addition, please note that Raising Natural Kids is a participant in the Amazon Services LLC Associates Program. This is an affiliate advertising program that provides a means for sites to earn advertising fees by advertising and linking to amazon.com. I also link to other affiliates when applicable, only linking to products that I use in my own home.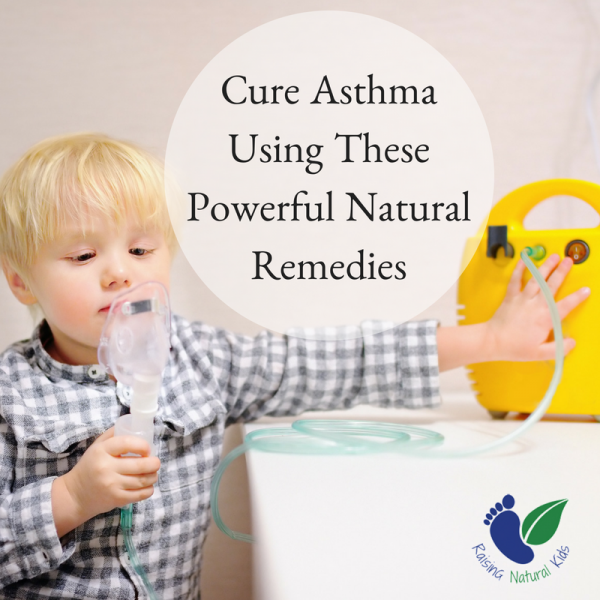 1. Go For Regular Chiropractic Adjustments
I had asthma when I was younger and it landed me in the ER several times. The moment my mother stopped the allergy shots and inhalers and, instead, started taking me to a chiropractor, my asthma went away and never came back. So, when Lucas began exhibiting symptoms and doctors diagnosed him with asthma, I started taking him to the chiropractor regularly.
There are times that I take him in with a wheeze and as soon as his adjustment is complete, the wheeze is gone. During his tougher seasons with colds and allergies, I take him once a week. If he starts with a cough I take him in twice a week. Now that everything is under control, I take Lucas to get an adjustment once or twice a month. This keeps his body in alignment and functioning at its best.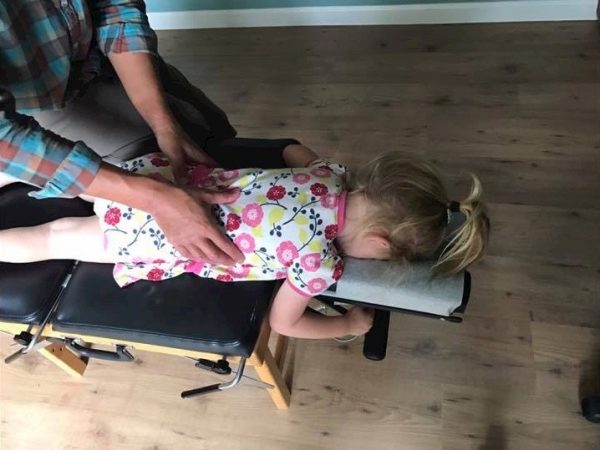 Why Do Chiropractic Adjustments Work?
The structure of the spine affects the entire body. "The nervous system controls and coordinates the functions of all of the systems in the body:  respiratory, circulatory, digestive/excretory, endocrine, muscular, urinary, and immune/lymphatic system. Any aspect of health may experience impairment by nerve interference.
The chiropractic adjustment restores nerve system function allowing the body the ability to express a greater state of health and wellbeing." Icpa4kids.org, as provided by Dr. Robin Stein. For further explanation of how chiropractic can help asthma, see our post, Asthma: The Solution Is In The Function.
Find a great pediatric chiropractor here: Icpa4kids.org
2. Incorporate a Plant-Based Vitamin C Into the Diet
It is found, via medical studies, that vitamin C can reduce bronchoconstriction, which is the constriction of the airways in the lungs due to the tightening of surrounding smooth muscle, with consequent coughing, wheezing, and shortness of breath.
Studies or literature to consider in regards to vitamin C and asthma: The Effects of Vitamin C on Asthma (British Medical Journal) and Vitamin C and Common Cold-Induced Asthma (PubMed).
Not All Vitamin C is Equal
Make sure that the vitamin C you purchase comes from plants and NOT ascorbic acid. "Ascorbic acid is an isolate of naturally occurring vitamin C. In addition to ascorbic acid, vitamin C must include rutin, bioflavonoids, Factor K, Factor J, Factor P, and other components. If any of these parts are missing, there is no vitamin activity. When some of them are present, the body will draw on its own stores to try and make up the differences, so that the whole vitamin may be present. Only then will vitamin activity take place, provided that all other conditions and co-factors are present. The ascorbic acid you buy at the grocery store, thinking you are buying Vitamin C, is a chemical copy of naturally occurring ascorbic acid, which itself is only a fraction of the actual Vitamin C"(The Doctor Within).
I give Lucas 3 capsules of C From Nature each day in his greens drink. C From Nature is a Purium product and contains 2,300MG of C coming from Acerola Cherry, Camu Camu, Rosehips, and Citrus Bioflavonoids. I like this particular one because of the high mg and because ingredients are all from plants. If you have never purchased from this online superfood store before, you'll need a referral code: raisingnaturalkids. If you spend more than $75 on your first order, this code will give you $50 off the order.
3. Start on Some Good Quality CBD Oil
One of the first things that I did after learning that Lucas has asthma, is to research a natural bronchial dilator so that I don't have to rely on something like albuterol (see my note on albuterol at the end of this post).
CBD oil is one of the only natural bronchial dilators I could find that worked in a safe and effective manner, and this I found prior to the CBD oil craze that started just recently. It also works to decrease both Th1 and Th2 cytokines, which are responsible for creating inflammation in the lungs. Some studies or literature to consider in regards to CBD oil and asthma: The Anti-inflammatory Potential of Cannabidiol in Relation to Asthma (PubMed), The Role of Cannabidiol Treatment in Animal Model of Asthma (Mediators of Inflammation), CBD and Asthma (GreenBridge Medical).
How and What to Use
For Lucas, who was 3 when I started using CBD oil with him, I do one spray of a sublingual form under his tongue a day. I used this every day in the beginning and until the asthma was under control. Now I only use it if I feel he needs it, like if he has a chest related cough.
After researching and trying several different brands, I use a CBD Spray by Purium, as it is organic, extracted using a C02 extraction method, as opposed to synthetic chemical extraction, contains no preservatives, no artificial ingredients and is grown and extracted in the USA. If you have never purchased from Purium before, you'll need a referral code: raisingnaturalkids. If you spend more than $75 on your first order, this code will give you $50 off the order.
4. Know the Relationship between Iron & Asthma
I saw firsthand how my son's iron levels dropped when he was having breathing issues. In this case, it was pneumonia that occurred due to his asthma (prior to his diagnosis). Just a few days before he was taken to the hospital because of a significant drop in oxygen, his iron level was normal. The day we took him to the ER it was dangerously low and he had to be given iron via an IV. I then noticed that when he seems to be lower in iron, based on bluish tinted lips, being tired and not having stamina, his asthma acts up. When I give him an herbal iron supplement regularly, there isn't an issue.
I did some searching in medical journals and found that there is indeed a strong correlation.
Here are some of the studies:
Iron Administration Reduces Airway Hyperreactivity and Eosinophilia in a Mouse Model of Allergic Asthma (PubMed), Iron Status is Associated with Asthma and Lung Function in US Women (PubMed), Anemia as a Risk Factor for Childhood Asthma (PubMed), Pregnancy Anemia Linked to Childhood Wheezing and Asthma (Science Daily)
Herbal Iron supplements are much easier for the body to use and absorb than synthetic ones. We use Floradix here. Because vitamin C increases iron absorption, I mix the Flordadix with his green drink and the C capsules.
5. Support the Lungs
There are two herbal combinations that I learned about from my mother (a naturopath) that played a key role in building and healing his lungs. One is called Redoxa, which is good immune support overall and Four by Nature's Sunshine, which supports respiratory function and free breathing. I really found these to be the final push for Lucas's healthy lungs, as we did these after everything else and that's when we saw an even longer-lasting difference.
6. Start Thinking About Allergy Testing
In many cases, allergies play a role in creating or triggering asthma symptoms.
When children are young, conventional allergy testing is not foolproof as allergies won't necessarily show up. Though I know my son has seasonal allergies, they did not show up, but a very high egg allergy did. This is surprising because we had no idea and he was eating at least one egg per day in some form. The allergist feels that this allergy could be causing inflammation in the lungs. This being the case, I stopped giving Lucas eggs altogether.
Our next step is to see a NAET practitioner who can clear this allergy, as well as detect and clear other allergies more precisely, quickly and without using an invasive form, such as a needle. Until then, we practice avoidance.
7. Avoid Foods that Create Mucus
Mucus irritates the air passages and causes inflammation, thus it's best to avoid foods that create it. Wheat and dairy are two big mucus producers. We tend to avoid these two foods in general, but when he does get wheat for a few days, say on vacation, I notice he gets congested and has some trouble.
In contrast, I give Lucas foods that help to break down mucus, including pineapple, as I discuss in #11, as well as ginger and lemon. (I squeeze lemon in his water)
8. Take a Look at the Role of Food
There are foods that create inflammation and there are foods that prevent it. There are foods that lower the body's immune response and there are foods that support the immune system. When the body is fed foods that nourish the cells, the entire body functions better, whereas foods that are almost void of nutrients, like processed foods, run the body down.
This is a topic that really needs an entire post of its own. To simplify it for now, eat as many whole foods as possible, making a large majority of it vegetables and fruits. Limit processed sugar, wheat and processed dairy products.
Looking for a place to start? See Getting Veggies Into Kids and Getting Veggies Into Kids Two
9. Invest in an Herbal Antihistamine
Because allergies trigger asthma, during the seasons when environmental factors cause a reaction for Lucas, we give him an herbal antihistamine, Histablock, instead of using something like Claritin or Singulair. Singulair, in particular, actually lists hallucinations as a side effect and links to depression and suicidal thoughts (no thanks!!) For those who can't swallow the capsules, this is something I also add to Lucas's green drink each morning when he needs it.
10. Bring a Quality Air Purifier into the Bedroom
Since breathing was tough for Lucas at some points, I want to make sure that the air he breathes in his own home, especially in the space that he plays and sleeps, is free of any allergens and pollutants. This includes dust, mold, and chemicals emitted from carpeting and furniture. When I see the filters of the air purifiers after months of use, it's clear they are helping to clean the air in our home.
After doing extensive searching and research, I settled on an air purifier by Blueair. In particular, it has a HEPA filter with particle filtration and a motor encased in metal, not plastic. I also made sure it has a filter that captures at least 99.97% of airborne particles down to 0.1 micron. This is the one I choose: Blueair Classic.
11. Be Aware of the Relationship of Fear to the Lungs
Both grief and fear reside in the lungs from an energetic standpoint. This is something that you can work on in a few ways, such as using Bach Flower Remedies or counseling, but we chose to use an emotion code practitioner who has helped us with numerous family traumas and history-type things in the past and it really helped. Stuck energy can manifest physically and the key is to get it moving and out. Louise Hay addressed this in her work, Chinese Medicine recognizes it and energy healers from around the world do as well.
Energy aside, think about how, when scared, your entire body tenses. We often hold our breath or go into shallow breathing when this happens. "Emotional blockages are directly connected with our breathing. People, who experience anxiety, depression, fear, nervous tension or a poor self-image, tend to subconsciously hold their breath. Thus their breathing is tense, shallow, and sometimes spasmodic (HealthGuidance.org)."
12. Use a Humidifier
We started using a humidifier 24/7 in my son's bedroom and also got a bigger one for our first floor. A humidifier provides moist, cool air, helping to keep the sinus passages open so that mucus doesn't dry up and become stuck somewhere, like the lungs.
After much consideration and trying several brands, we settled on this Honeywell one for the bedroom, as it is super easy to clean and fill and has no place for mold to collect. As far as the bigger one, we got an Aircare model, but if I were to purchase one again, I would go with this Honeywell one.
13. Add A Quality Green Drink to The Diet
Greens from both sea and earth are great for gentle detoxing, nourishing cells and replenishing vitamins and minerals. In addition, they are from sources that are bioavailable and easy to absorb. It also helps to keep the body in a slightly alkaline state. My kids get one each morning, mixed in water with a splash of lemon. To this is what I add some of the vitamins, like the C capsules, that my 5-year-old cannot yet swallow.
I switch between 2 products – Harmonia and Green Spectrum. Harmonia is something that my mother, a naturopath of twenty years, sells in her store and uses herself. She bases much of her practice on eating for one's genetic type, as each individual does better with different foods based on his/her genetic makeup. This particular product is formulated for all blood-types.
Green Spectrum is a great product by Purium, a company that processes on low heat to maintain nutrients and sprouts and/or ferments ingredients that need to be in order to make the nutrients available to the body. If you have never purchased from this online superfood store before, here's a gift card code: raisingnaturalkids. If you spend more than $75 on your first order, this code will give you $50 off the order.
14. Keep some Pineapple in Stock
Pineapple is a natural expectorant that helps to break up any mucus. When Lucas is congested or coughing, I squeeze a shot worth of fresh pineapple into a glass and have him drink it. 90% of the time, this stops his coughing, especially that unruly nighttime cough, dead in its tracks for a while. It won't always stop the cough for the entire night, so keep some near the bed through the night.
15. Add Lobelia to Your Medicine Cabinet
According to the Journal of Restorative Medicine, Lobelia was popular in traditional Native American medicine as an emetic, expectorant and respiratory stimulant and is currently used as an adjunctive for the treatment of asthma and other respiratory disorders. I use this only when Lucas is having asthmatic symptoms (so not in a very long time!). I rub a small amount on his chest or mix a few drops with lemon and honey and give it to him by mouth. It is powerful, so a little goes a long way.
16. Get Some Fir Needle Essential Oil
There are several essential oils that are great for helping to loosen mucus and to open up the lungs. Unfortunately, many of these are not kid safe. Fir Needle is an essential oil that is regarded as safe for children 2 and above. Fir needle has been used for centuries in the treatment of cold, cough, fever, flu and other respiratory illnesses.
When Lucas has a chesty cough or starts to wheeze (back when he was having trouble), I put 2 drops of this into about 1/8 of a teaspoon of coconut oil, as a carrier, and rub it on his chest.
17. Invest in an Organic Mattress
Mainstream mattresses are covered in chemical flame retardants and made out of toxic foams, both of which create dust over time as the materials and chemicals naturally break down. The chemicals have been found in both the bloodstream and in cord blood. Two of these chemicals are decaBDE and HBCD and are linked to cancer, RESPIRATORY illness, hormonal disruption and allergies, to name a few. This is a topic where you have to do your research because there are many companies claiming to be organic or green when they are not.
I have a video up on our Closed FB Group where I discuss questions to ask any company before purchasing one of their mattresses.
If a company claims a Certi-Pur certification, please dig further. A mattress should be GreenGueard certified AND use GOLS, GOTS and Oeko Tex certified practices and materials. We have five mattresses from a family owned company in Illinois where the owner makes the mattresses with his staff. It's called My Green Mattress and you can get $125 off each mattress using code RNKSAVE.
18. Rethink the Christmas Tree
I cringe when I say this, having a real tree my entire life, but we got an artificial tree after seeing Lucas suffer during the holiday season. Real trees can bring mold into the home. I didn't want to take the chance if it was at all a contributing factor. Here's a great, artificial tree that isn't covered in the chemical flame retardants that most are: Eco-friendly Christmas tree.
What you Need to Know About Albuterol
Before realizing what was going on with Lucas, he was prescribed albuterol. He didn't respond well to it. Each time he takes it, his 02 drops for over an hour afterward. I saw this both on the pulsox we have at home (it helped me to monitor where he was at) and when he has admitted to the hospital with pneumonia two and a half years ago. I finally asked the hospital staff to stop the treatments as I felt that they were making him worse. The nurses informed me that I was not the only parent to see this and to request it be stopped.
It would have helped if at the time they told me about Levalbuterol.
It's another form of albuterol that has fewer side effects and lasts longer. It doesn't speed the heart rate as much and it doesn't cause any drop of the oxygen rate for Lucas. Albuterol is cheaper and easier to get, thus doctors prescribe it above levalbuterol. If ever prescribe albuterol, I recommend asking for levalbuterol instead.
We rarely use any Levalbuterol, only in a case where Lucas starts wheezing and we can't get him an adjustment right away. I use the CBD oil in the interim, but I do still have a tad of PTSD from his hospital stay and would rather get his bronchioles open so they don't become inflamed and we end up down the rabbit hole again. (As of the writing of this post, it's been 8 months since we have used it and before that, we went 14 months without it).
For more reading, here is a study and a journal referencing studies on Albuterol vs. Levalbuterol: AJMC and Levalbuterol compared to racemic albuterol: efficacy and outcomes
A Note on Modern Medicine
There is a time and place for modern medicine as there is a time and place for traditional medicine. While I stick to traditional medicine because I feel it is safer and many times more effective, I recognize that when it comes to the respiratory system, sometimes modern medicine is necessary to prevent a serious situation from becoming a life-threatening one.
When the brain and other body functions are being affected by a medication to cause a stunt in growth, it's not worth using when there are safer alternatives.
This being so, I don't advise quitting asthma medicine cold turkey if your child is currently taking any. Start implementing these natural asthma remedies and then wean off of the medication.
What Happened For Lucas When We Implemented These Natural Asthma Remedies?
Four since his asthma diagnosis, Lucas is happy and healthy, symptom-free and avoiding all of these side effects of QVAR, as listed on the package insert. However, on his 4 year anniversary, he did have trouble with what is said to be Reactive Airway Disease. We revisited why he did so well for 4 years and then had the issue and updated this post accordingly, adding in point #5 which was a game-changer. It's now been 8 and 1/2 years since his diagnosis and a year and a half since quitting even having to use a pulmonologist at all.
To learn more about the natural remedies and treatments that are helping children overcome illness and disease, sign up to get our posts as we publish them.
Legal Disclaimer: The intention of this article is not to diagnose, treat or cure a disease, nor does it take the place of medical advice. The reader is responsible for his/her decisions and his/her health.
If you find this post useful please share it with others so that they can also heal from asthma naturally. Thank you!
What Next? You can sign up to get our latest emails on this topic and more here: Raising Natural Kids e-mail sign up
And Join Our Closed FB Group where we have live discussions with professionals in their field about all things natural living and healing.