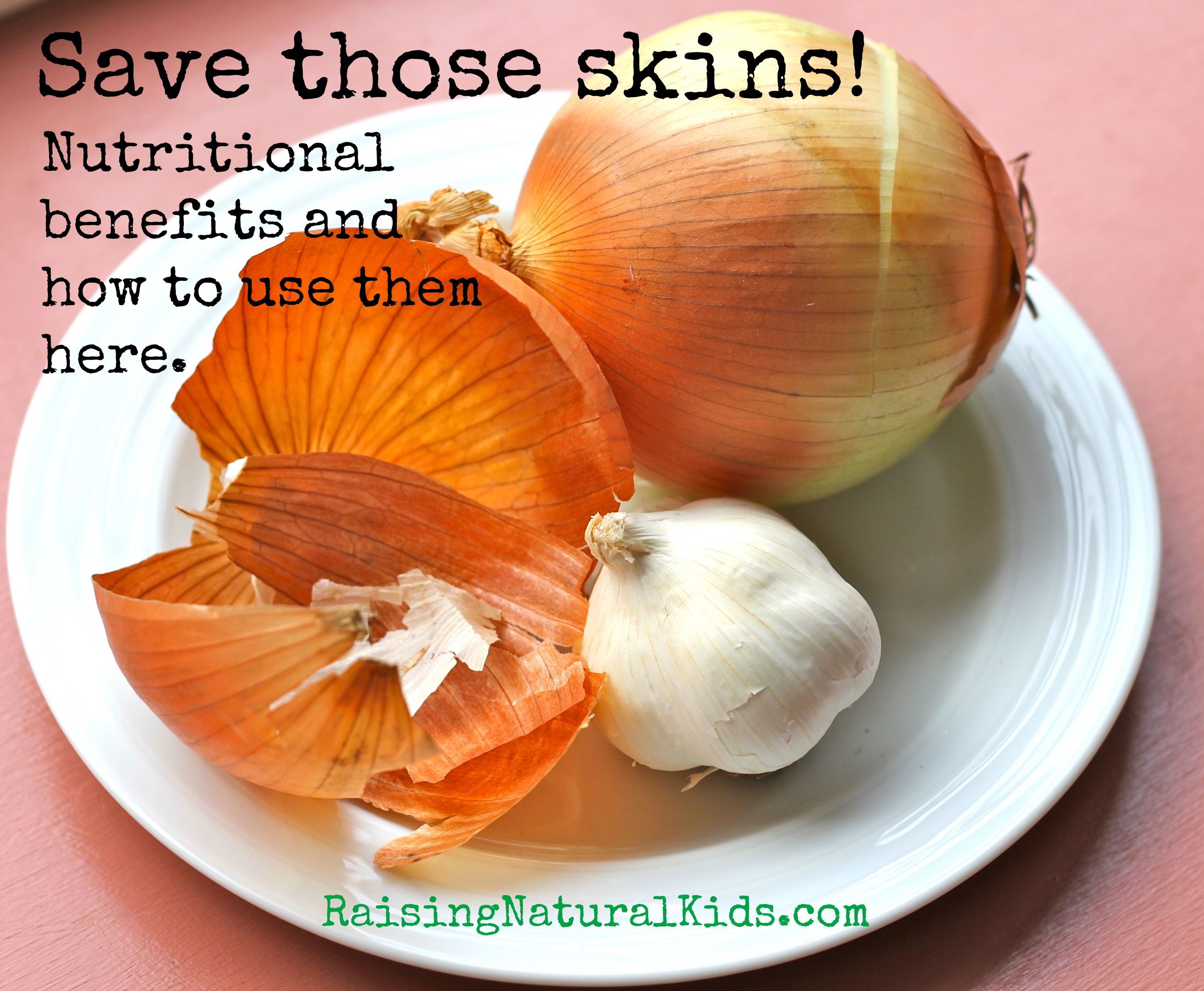 Perhaps the most tossed aside nutrient dense foods are the skins of onions and garlic. Because of their dryness and texture, many people assume that they cannot be eaten and never stop to realize just how nutritious they are. The reality is, that just like most fruits and vegetables, the skins hold more nutrients and fiber than the flesh of the vegetable.
Nutritional Value of Garlic and Onion Skins
Garlic Skin – "Garlic skin contains six separate antioxidant compounds, according to research from Japan. 'Peeling garlic cloves removes the ­phenylpropanoid antioxidants which help fight the aging ­process and protect the heart,' explains Dr Glenville"(Dailymail.co.uk). Like the cloves, the skin is also great for boosting immunity and lowering cholesterol.
Onion Skin – "While onions are a good source for antioxidants, the skin actually has more antioxidants than the onion itself. It's also rich in quercetin – a flavonol that can reduce blood pressure and prevent arterial plaque that can cause stroke"(Dr. Oz). In addition, the skins are rich in fiber; diets high in fiber help to reduce heart disease, digestive problems, some types of cancer and type 2 diabetes. According to Science Daily (based on the journal, Plant Foods for Higher Nutrition), the phenolic compounds in onions help to prevent coronary disease and have anti-carcinogenic properties.
How to Incorporate Onion Skins Into Your Diet
*Please Note – ONLY use the skins of ORGANIC garlic and onions, otherwise you will be intaking the pesticides that were used on conventional ones.
The easiest way to incorporate the nutrients from the skins are by steeping them. Be it a soup, chili or a sauce, you can throw the skins in and let them stew in the liquid until you are done cooking. You can then take the skins out, as most of the nutrients will have steeped into your liquid, or you can choose to eat them.
You can also make a tea of them, using a tea ball and steeping them in boiling water.