One Family's Story of Vaccine Injury and Autism
This has been brewing for awhile and I'm mustering all my courage to share our story. Everybody handles things differently. I am a person that needs to research things from every angle to be sure that my own biases don't play into decisions I make. When my husband and I found out that we were expecting we were first and foremost shocked. The moment the shock dissipated,we were over the bloody moon. It was his first time being a father and this baby made me a mother of three. I couldn't wait to share in the ups and downs of parenthood with him. After nine months of growing in my womb, our daughter was born. She was perfect.
Skip ahead a bit to our decision regarding whether to vaccinate. (This was four years ago to give context). Things were very black and white ~ pro or anti ~ and parents were left to try and leaf through as best they could, with the information that was out there. To be honest, it was autism and its steady rise as compared to when I had my other two kids (10 and 14 years prior), that scared the piss out of me. So, we decided to delay vaccination until she was a year old. We wanted her to build up her own immune system a bit before stimulating it with the vaccines. She was meeting her milestones; she was walking, she was laughing, she was communicating her needs, she was saying, mom, dad, hi, bye, cat, car, ball … you get the idea. Around the time she turned one, whooping cough was going around and as any parent would be, we were worried. We decided it was time to get her vaccinated.
After the first set of needles, she lost her words. Even mom and dad. After the second set, of which she received some "catch up" extras, she awoke in the night with a raging fever and from then on she was hard to reach and she developed severe apraxia ~ she was talking but in her own garbled language. Things continued getting worse with melt downs, self harming ~ she would bang her head against the wall/door/us. We would be stand next to her, almost screaming her name, and she wouldn't even look at us. She went from a lively, engaged baby to a girl lost in her own world more often than not.

It took me awhile to admit it to myself, to ourselves. We started researching not because we wanted to PROVE that vaccines caused autism but because we wanted to disprove it. What parent would feel good about being the one that did this to his/her child?
Now in 2016, four years after my daughter received those vaccines that changed her, the truth is coming out about the FRAUD in the Center for Disease Control ~ they lied to us. They lied for YEARS. They lied to us about the results of the research that they did in regards to vaccines causing autism. They lied to the doctors giving the vaccines. They lied to the government. They lied to the world. Their research actually showed a very STRONG connection to vaccines and autism and they (4 of the 5 scientists on this research team) chose to hide it, to burn it, and to destroy it. It would have stayed hidden if it wasn't for the senior scientist, Dr. William Thomson, coming forward, with his documentation and meeting notes, because he just couldn't live with himself anymore. ***These documents are currently in Congressman Bill Posey's office where you can request a copy (321) 632-1776. You can also demand that all of congress get a hold of these documents (more about that below). ***
And now I'm pissed. I'm angry at all of the people who have ever questioned my experience with my own child and how she reacted to a immunization that was supposed to protect her. I'm pissed at the way that money controls EVERYTHING, children and humanity be damned. I'm pissed that just because I chose to say anything about this I run the risk of having someone calling me an anti-vaxxer, tree hugging, bullshit propagator and that I need to accept and not cast blame or try to fix my little girl. Because that's what they would like us to do ~ to just stay silent. I'm pissed that I was made to feel crazy, along side that 'crazy' Dr. Wakefield, when I told every doctor about what happened post vaccination to our daughter. Yes, I know they were following the current protocol, but when a doctor would rather brush off all you KNOW about your own child and NOT look at the facts of what happened, it creates a hurt and a betrayal.
I can't in good conscience stay silent one moment longer. The way that vaccines are made and tested (or not) needs to be fixed. Why do some children react and others don't? Why is that vaccines are the ONLY one size fits all medication in dosing? Some kids are allergic to penicillin, would we still give them a shot of it knowing they couldn't handle it? Why hasn't there been a study done comparing vaccinated versus unvaccinated children and the rates of autism within each set? There is mercury in our vaccines, in our light bulbs, in our food supply, along with other known neurotoxins. Did you know that since the pharmaceutical companies became free of the worry of being sued in 1986 the schedule of vaccinations has dramatically increased. Imagine that … they CANNOT be sued (there has been money awarded to parents of vaccine injured children in the tune of billions but that comes from your pocket – you, the taxpayer!). Of course, this action came to be because of the amount of vaccine injuries occurring. Did you also know that when the CDC or the pharmaceutical companies do a study on a particular drug, they only have to publish two papers? The other 18 or so that didn't pan out can just go by the wayside. THIS is how unsafe vaccines are able to be peddled into our children without question.  ALL results need to be publish. How else will we know if they are manipulating data? Because apparently it happens – A LOT.
There was a time that Thalidomide was considered safe. Asbestos too. Cigarettes didn't cause cancer, as we were told years ago. Who needs to wash their hands before surgery? The world is flat. When we stop questioning and only follow what we are told to do, blindly putting our trust in the hands of governments and corporations that are trying to mandate what we do with our own selves and our children's bodies, we have lost the inherent freedom that we are born with. Give me safe vaccines, ones that will not cause harm to one child.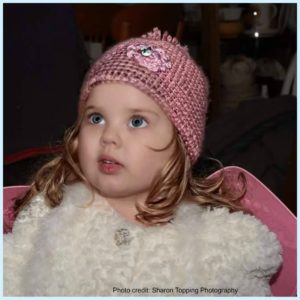 Our daughter has come such a long way because of everything we are doing to help her, through diet, love, and therapy. She is going to shine in this world, you mark my words. And yes, I will continue to do everything in my power to help her heal and in no way does this mean that I don't accept her in every way. I am using my anger as fuel in helping her to recover.
There is now a movement happening. Parents are no longer staying silent. Documentaries are being made by people that are modern day warriors. Thank you Del Bigtree, Dr. Andrew Wakefield, Polly Tommey and anyone involved in the production of the movie Vaxxed ~ you have given me the courage to stand beside the other parents who are just like me and want to protect our children and our children's children. If you are a parent and my story resonates with you, please feel free to comment. Some days you can feel alone and for the first time in a long time, I feel like I'm not anymore.
~ Genny
---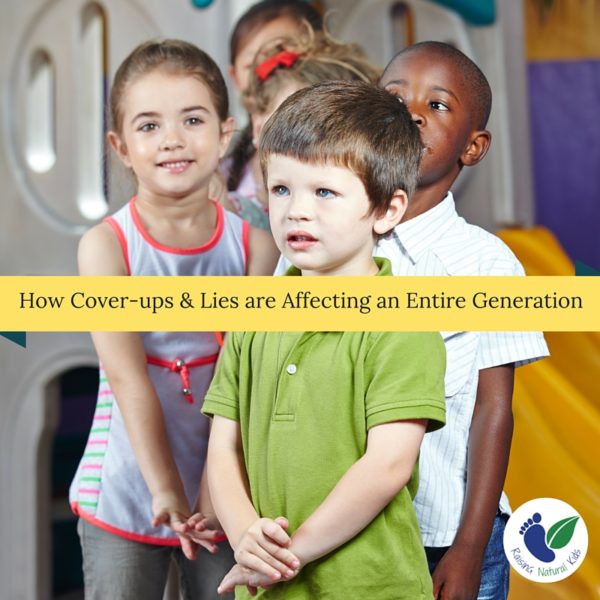 I happened upon this story by chance, though not coincidence. It's a familiar story in my world, where many parents come to me with their own stories. This one struck me. I had to help share it. Written by Genny, it tells the story of her daughter and her decent into autism. ~ Dawn (story edited by us here at Raising Natural Kids)
If you want to help the truth to be recognized by the United States Government, you can start by calling your local congressmen, asking that they request a copy of the documentation from Congressman Posey's office to view for themselves, asking them to stand up and demand a congressional hearing of the information.
If you are new to the concept of the dangers of vaccines, here's a place to start.
You can throw out any statistical scientific data at me but that wont change these three things: 1. the same people conducting the studies are the ones making the drugs being studied (or have a vested interest) 2. it has been proven that many of these studies have been fabricated 2. You CANNOT ignore the hundreds of thousands of parents who know for certain that their children were completely up to par or exceeding age appropriate milestones and then, right after receiving a vaccine, lost the ability to walk, talk, communicate, etc. because their stories and their voices count. #HearThisWell

Ready for Vaxxed? The world needs to watch this film!
© Raising Natural Kids 2011. All rights reserved. Text and images are not to be reproduced or replicated without my written consent. Contact me at [email protected].